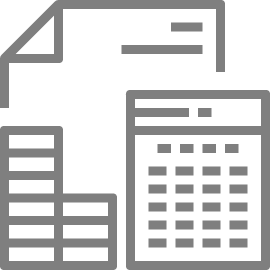 Accounting & Bookkeeping
KH Lim Group of Companies offers a full spectrum of accounting and bookkeeping services in Malaysia for your newly established or existing business. Our experienced accountants can review and organize information based on the financial documents you submit to us. Our accountants will ensure management accounts are ready on a timely basis and to fulfill annual statutory audit purposes as well.
All companies registered in Malaysia must keep proper books of accounts and good bookkeeping does not only facilitates day-to-day account maintenance but also helps in the process of submission of annual returns.
We provide a dedicated team of accounting professionals who help to perform bookkeeping services and offer solutions to make sound business decisions as well as efficient financial management.